Farm to fork often means regional produce like tomatoes and nuts.  But did you know that Sacramento is the caviar capital of the U.S., producing 80 percent of the domestic supply from our area sturgeon farms? That means delicious, local and more affordable caviar for everyone – not just the rich and famous!
Caviar is often considered expensive. For that reason, many haven't tried it. But times are changing as more chefs have discovered more affordable domestic caviar with a unique, delicious, buttery flavor. Chef Brad Cecchi from Canon restaurant in Sacramento describes it as  "an umami bomb that's craveable and keeps you wanting another bit." Other chefs in Sacramento are doing really fun things with caviar in unexpected and approachable recipes from tacos and burgers to fries.
Come and taste what all the hype is about at the inaugural event! With National Caviar Day on Thursday, July 18th, the Celebrate Caviar events will showcase specials at over 20 restaurants and signature tastings, education and tours of local caviar farms.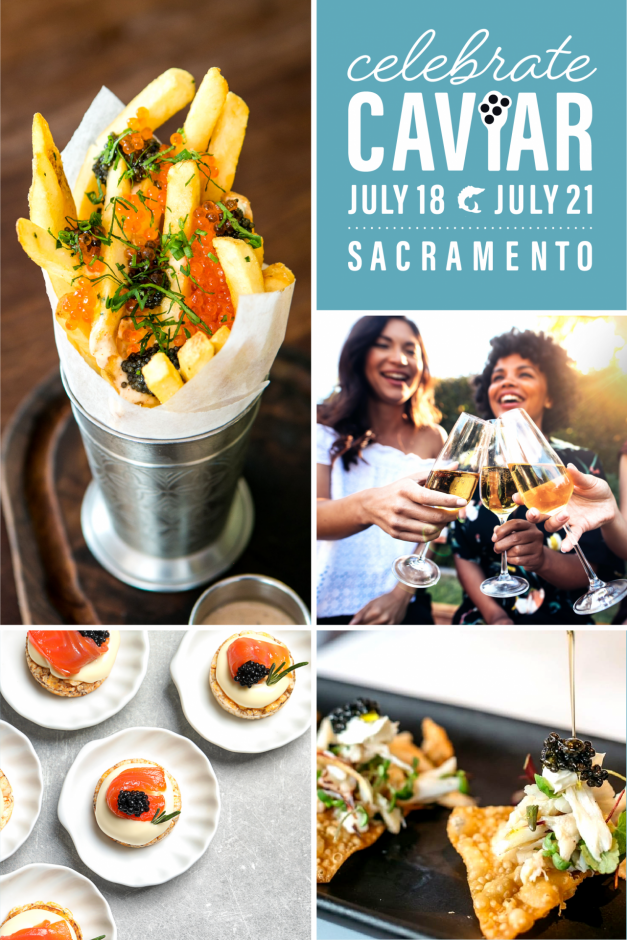 Special Caviar Tastings + Events
Participating Restaurants
Scott's Seafood on the River
Kru Contemporary Japanese Cuisine
Tiger Bar & Restaurant
The Firehouse Restaurant
Paragary's
Hook and Ladder Manufacturing Company
Camden Spit & Larder
Fat City Bar & Cafe
Frank Fat's
Hawks Restaurant
Hawks Provisions + Public House
Click here to see caviar menu specials at participating restaurants. For more details and information, check out the website.